Worship Night – 23 August 2019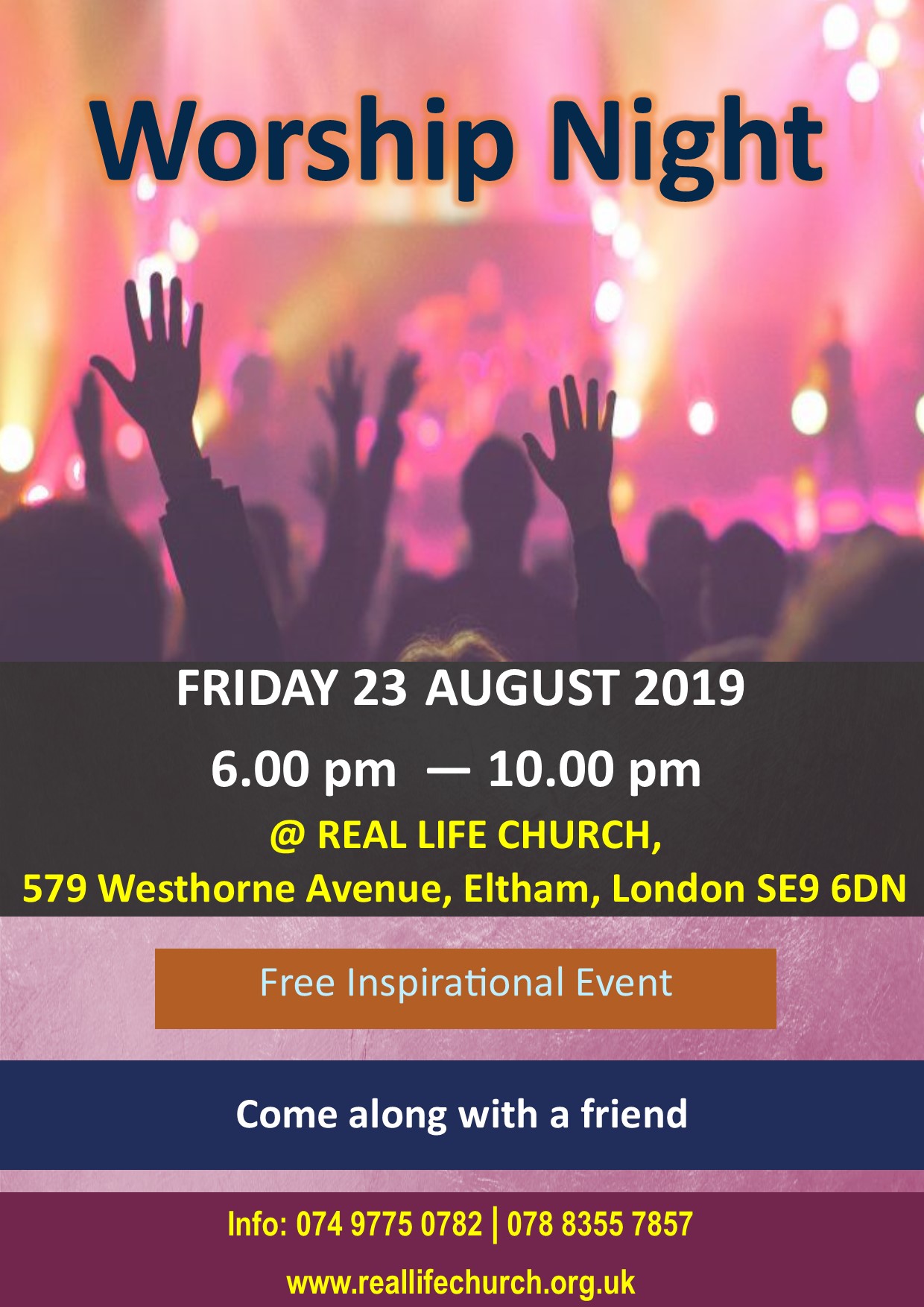 Several churches are gathering for a night of worship to God. This will be a unique meeting. Do everything you can to be part of it.
Friday 23rd AUGUST 2019
Time: 6.00 pm to 10.00 pm.
Venue: Real Life Church (Centre)
Be sure to invite your relatives, friends and colleagues.